The County Clerk's Office includes two divisions – Records and Courts – both led by the elected County Clerk. The staff provides a number of services for the residents of Hays County, including the recording and maintenance of all Commissioners Court minutes, Official Public Records, and County Court Records.
County Clerk fee information is available as a PDF (Portable Document Format) and requires the free Adobe Acrobat Reader to be installed. .
Plat map printing and issuance of writs are available ONLY at the San Marcos office. All other services are available at all four locations.
The department for official public records, including Commissioners Court archives, property deed recordings, liens, marriage licenses, birth and death certificates, beer and wine license applications, DBA's, Military discharges, and Marks & Brands.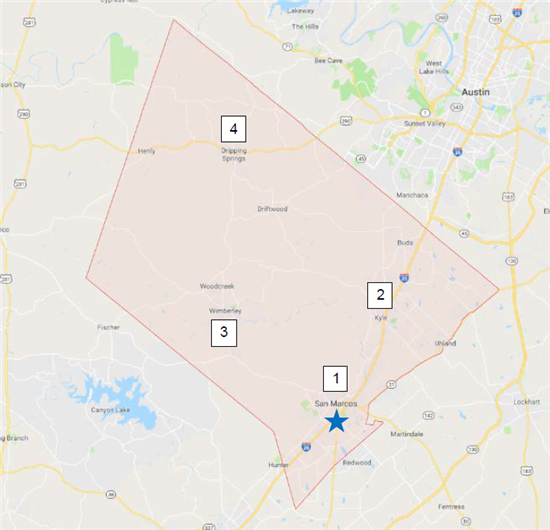 Locations:
Hays County Government Center
712 S. Stagecoach Trail Ste. 2008
San Marcos, TX. 78666
(512) 393-7330Accepts ALL forms of payment
NOTE:
Plat Map printing and Issuance of Writs is available ONLY at the San Marcos office.
Days & Hours: 
Mon. – Fri. from 8AM – 4:30PM
Wednesdays ONLY 8AM-6PM
Hays County Precinct 2
5458 FM 2770, Ste. 120
Kyle, TX. 78640
(512) 393-7330Accepts Debit/Credit Cards ONLY
Days & Hours: 
Mon.-Fri. from 8AM-4:30PM
CLOSED for lunch from 12PM-1PM
Hays County Precinct 3
200 Stillwater Ste. 101
Wimberley, TX. 78676
(512) 878-6684Accepts Debit/Credit Cards ONLY
Days & Hours:
Mon.-Fri. from 8AM-4:30PM
CLOSED for lunch from 12PM-1PM
Hays County Precinct 4
195 Roger Hanks Pkwy Ste. 113
Dripping Springs, TX. 78620
(512) 878-6683Accepts Debit/Credit Cards ONLY
Days & Hours: 
Mon.-Fri. from 8AM-4:30PM
CLOSED for lunch from 12PM-1PM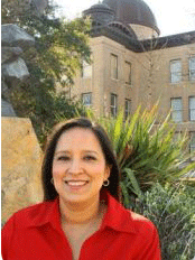 County Clerk
Liz Gonzalez
Address:
Beckinsdale Government Center, Suite 2008
123 Main St.
Beckinsdale UV 88888
Phone:
(132) 393-7738
Fax:
(132) 393-7735
Email:
ccsearches@co.hays.tx.us